Linear Scales
Linear scales are used to obtain an accurate measurement of distance, mass and volume. A wide variety of measuring ranges are available.
Linear scales offer
Sturdy construction
High resistance to vibration
Protection rating is similar in both upright and reclining position
Linear scales are highly resistant to environmental disturbances. Electromagneti...
Showing 1-3 of 3 products
Relevance
Price (high-low)
Price (low-high)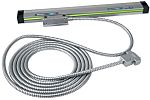 RS Stock No.: 795-9912
Brand: Mitutoyo
Manufacturers Part No.: 539-802R
Available in multiples of 1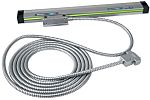 RS Stock No.: 795-9930
Brand: Mitutoyo
Manufacturers Part No.: 539-807R
Available in multiples of 1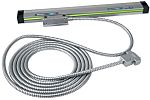 RS Stock No.: 795-9924
Brand: Mitutoyo
Manufacturers Part No.: 539-804R
Available in multiples of 1